As a startup founder, one of the first things you'll have to do is choose your office space. Normally, you can either lease your own office space or share it with another company.
In recent years, more and more companies are now opting for a shared office space for a number of reasons. Shared office space was primarily a popular choice for freelancers. But now, it has quickly become one of the best options for any business regardless of the size.
Unsurprisingly, a large number of tech startups are also opting for common working space. However, with all the hype around shared office space, is it really viable for all startups? In this article, we'll be taking a look at some of the unique advantages and disadvantages of shared office space. When you go looking for the perfect place for your startup, we hope this article helps you in your decision-making.
Before we move on to the pros and cons, let's understand what shared office space really means:
What is Shared Office Space?
Shared office space basically means two or more companies are coming together to lease one commercial office. Here, the companies sharing the office space also share the cost of rent and other bills. And as such, they enjoy lower operating costs.
The companies decide the rental terms and conditions where the host typically provides basic amenities like furniture and internet. However, since there are no leases involved, there is no protection for the tenants. The host will simply provide a license agreement allowing the companies to use the space.
Now, with that out of our way, here are the pros and cons of shared office space:
The Pros of Shared Office Space
More Flexibility
Shared office space, as you already know, comes with a lot of advantages. However, the most obvious advantage that comes with it is the flexibility in three areas which are:
Plan Options: With shared office space, you can make changes with your office plan whenever you want since there are no year-long leases. You can typically avail services like office space, private desk, and office memberships on a month-to-month basis. So if you're planning to upgrade, you can do so without needing to wait for a long period.
Space Options: If your startup is new, you'll likely be increasing your team count gradually. So when you finally need a bigger space, you can quickly switch to your own private office. Besides that, if you don't spend a lot of time in your office, you can switch from a private desk to a hot seating pass without any hassle.
Cost Options: Cost option is also extremely flexible with shared office space as there are no deposits and upfront fees. You'll get a number of different plan options, and as such, you can increase or decrease your cost based on your ability. Typically, shared office space is extremely cost-efficient, and you'll get lots of opportunities to keep costs as low as possible.
The flexibility of shared office space is very suitable for newer startups that are uncertain about their future. And as such, it offers great peace of mind as compared to a lease.
Opportunities to Meet With Other Startup Founders
It can get lonely at times during the initial stages of building a new startup. Shared office space can, however, give you the opportunity to meet with other startup founders like yourself. Regardless of what phase you're in, you can always learn something new. If you surround yourself with other startup founders, they can even help you when things go wrong, especially if they are in the same field as you.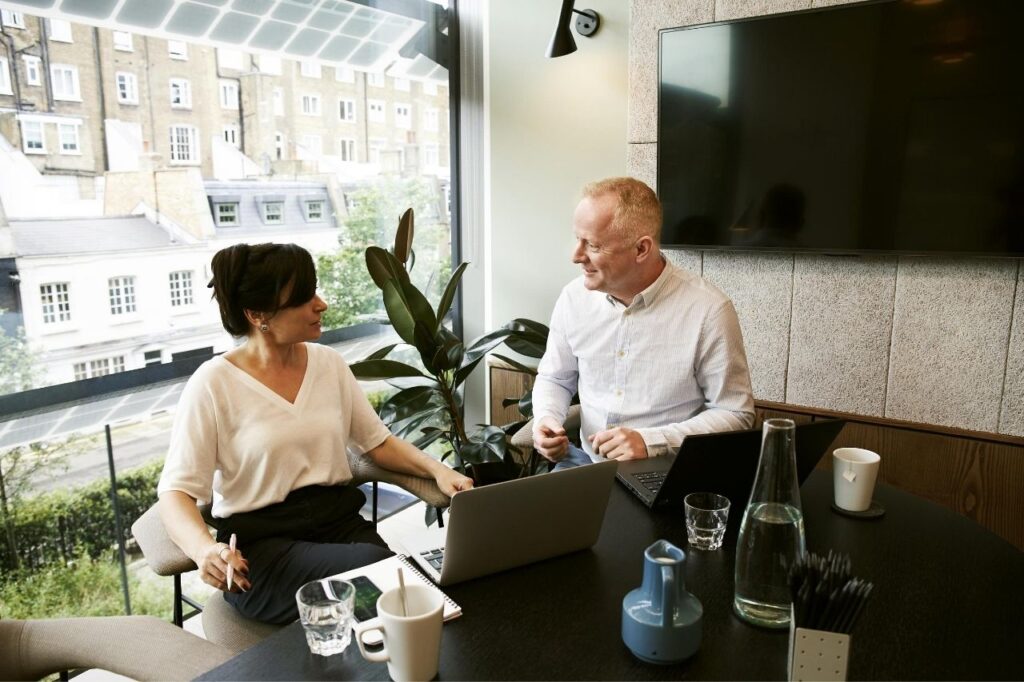 A healthy co-working space allows for opportunities like networking, mingling, and learning. It can be in the form of workshops and speakers at events. Once you start mingling with other entrepreneurs, your business also becomes more likely to succeed.
More Access to Vital Partnerships and Key Players
Another advantage of working in a shared office space is having more access to important partnerships and key players. This way provides more opportunities to grow your business.
Mingle with as many startups as you can. You'll have more chances to attract vital investors and VC's who are looking to invest in new business. Additionally, you can even attend networking events that are taking place in your office.
Access to Amenities and Services
When you rent your own private office for your business, you won't always find the amenities ready and waiting for you. It's unlikely for you to be able to start working as soon as you show up at your rented space. Normally, you'll have to purchase your furniture, get an internet connection, and set up parking for employees.
Besides setting up your office space, you'll also have to maintain it in the long run. For example, if the internet connection goes down, you'll have to waste your valuable time fixing it.
However, that is not the case in a shared working space. As already mentioned before, the host usually takes the responsibility of setting up the workspace. They will also take care of the operational and administrative work most of the time.
Some of the stuff that top shared office space provides are:
Mail distribution
Meeting rooms
Printers for document printing and scanning
Wi-Fi
Beverages
Workspace privacy
Full on-site kitchen
Support services
With all these services, shared office space can be pretty captivating.
More Opportunities to Learn New Ideas
The opportunity to learn new ideas is another fantastic perk of working in a shared office space. Besides getting multiple educational opportunities, you'll also get the chance to be a part of numerous workshops, programming, panel discussion, events, and many more.
The ideas that you learn can help you and other startup founders when and if there are any roadblocks. It can also help you acquire funds for your business and write the perfect press release.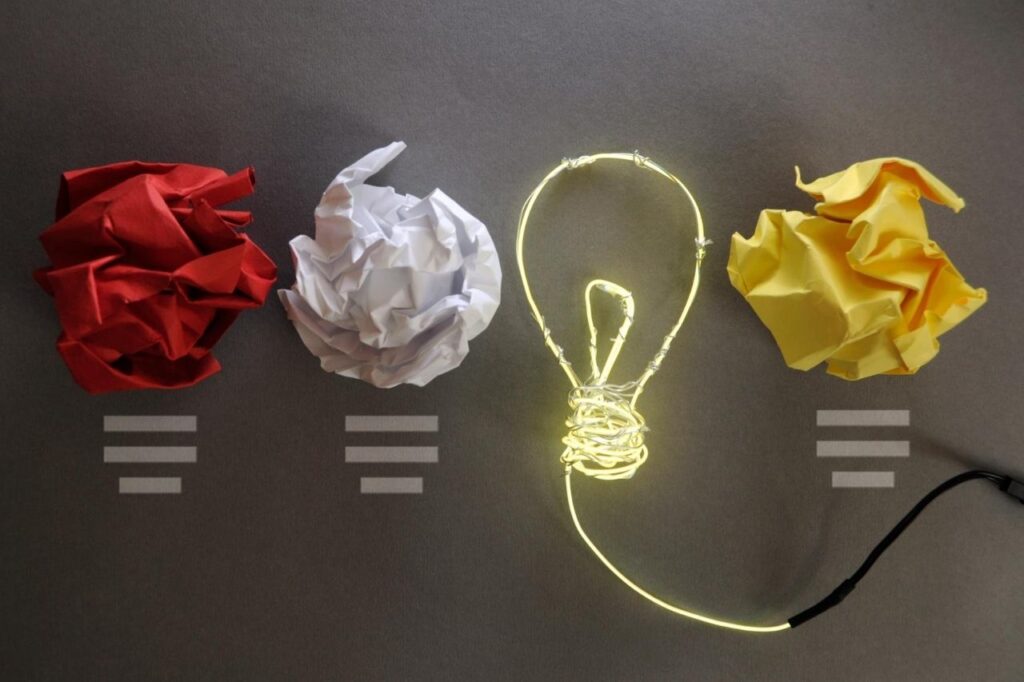 If you want to improve your startup business, the following events may be helpful you:
Email strategies that generate 38 times more Return on Investment
The content strategy that helps new startups
Guide to build a successful financial strategy which investors will love
How to make your business customer friendly
The Cons of Shared Office Space
Greater Distractions
Being a startup founder naturally comes with a lot of work. You'll be busy almost every minute of the day. Some of the things you'll have to deal with are preparing presentations for your potential investors, making sales call, planning your company's production and distribution, and many more. You'll barely have any time for yourself, let alone mingle with your co-workers. With so many works at hand, you cannot afford to have any distractions.
However, shared office space cannot guarantee you the freedom from distraction. It's unlikely for your co-workers to be in the same mindset as you are since everyone does not have the same working hours. There can be times where your co-workers will have lighter working days while you have heavier working days. And during those days, if your co-workers are taking a break and having some fun, you cannot tell them to "keep it down."
The only way you could minimise those unwanted distractions is by renting out your own private office. But that might not work very effectively because the noise can still travel to your office. Besides that, it is also impossible to avoid all kinds of interaction with your co-workers despite having your own office. There will be several instances where you'll be forced to socialise whether you're taking a bathroom break, making a snack, or someone comes knocking to your office door. As long as you work in a shared office space, you're likely to run into some people, and you'll start having conversations that will be more interesting than your work.
At the end of the day, since shared office space does not have a proper workspace structure, you'll always have trouble drawing the line between socialisation and work. It can be a challenging task for both you and the team working for you.
This is one of the biggest cons of working in a shared office space.
Working in Close Proximity with Competitors
With the increasing number of startups, you will always find some competition wherever you go regardless of your field. And as such, there is a possibility of sharing the same office with your competitors when you opt for shared office space. Having competitors around is not always a bad thing. First, when you have competitors, it means your ideas are valuable. Second, it motivates you to work harder and rise above your competitors.
But sharing an office space with your competitors also means that they'll always be behind you when you're making important decisions for your company. Most of the time, you'll have to share ideas around people who you wouldn't want to share with. We're not saying they'll steal your ideas, but it is always a possibility. It will kill your business if your competitors use your ideas against you.
Now that does not mean you should freak out about it. What you can do reserve some of your private conversations for private conference rooms.
Absence of Office Customisation
One of the best things about leasing your own private office is customising it the way you want it to be. You can paint the wall and choose the colour of your furniture and lighting to represent your brand's unique identity. It's nice to be able to work in a building that you can design it in the way you want.
However, when it comes to shared office space, you do not choose how you want your office to look. Shared offices come with a simple design with no character to it. Naturally, you will get better office space with a more pleasing environment if you're willing to pay more. However, it can never feel as exciting as working in your own office.
Just because an office space has better design and facilities doesn't mean you'll feel like it's really yours. It will simply feel like you're staying in a nice hotel while you still have a home to build. If you did not design it by yourself, you'd always remember that the office is not really yours, and you'll constantly want to change it.
Your Company's Unique Culture Could Adapt to the Workplace Culture
It's extremely important for any growing startup to develop their unique culture. This is because the culture you develop will represent the spirit of your company. However, in a shared office space, it becomes hard to maintain that unique culture. Sharing your workspace with companies that have a different culture could possibly alter your company's culture.
So before you go ahead and invest in a shared office space, make sure to consider the beliefs and values of that very place. See if their values are similar to yours because it can also become difficult to share a space with people having different cultures.
Should You Share Your Office Space?
If you've read the article above, you already know by now that working in a shared office space comes with a lot of benefits. You can enjoy lower operating costs, more flexibility, and tons of opportunities. But it does not miss out on the disadvantages either.
Leasing a private office is undoubtedly much more exciting since you can have the place for yourself and do whatever you want with it. You can actually do things your way. However, that freedom means nothing if you're always worrying whether you're going to have enough money to pay for it. So, it's extremely important to consider your options before you make your decision.
The common negative experience of shared office space comes from either one of the two things:
Hosts that do not invest in what actually matters for example networking, productivity, and privacy
Having a poor relationship with other companies in the same working space
Finding the perfect shared office space that fits all your needs can be quite difficult. However, if you do find something that's compatible with you, you can enjoy a high-quality workspace at a low price.